The preview trailer for episode 17 of Dr. Stone: New World (Season 3) was revealed on Wednesday. The new episode will be released on November 16, 2023. Crunchyroll is streaming the anime with English subtitles. Fans can check out the preview below:
Also read:
Dr. Stone: New World Episode 16 – Senku Uses Brain no Jutsu
Dr. Stone: New World Episode 15 – Senku Prepares for the Worst
The first cour of Dr. Stone: New World kicked off the "Treasure Island" arc of the manga and ran for a total of 11 episodes. The anime will continue to cover the arc throughout this second cour up until the end of the season. Shuuhei Matsushita is the director for Dr. Stone: New World with Yuichiro Kido reprising his position of handling the series composition and script. Most of the previous Dr. Stone staff have returned for this season, including Yuko Iwasawa (character designs), Shunichiro Yoshihara (art director), Jin Aketagawa (sound director), and Takeshi Katsurayama (director of photography).

Dr. Stone is an anime adaptation of the original manga series written by Riichiro Inagaki and illustrated by Boichi. The manga was serialized in Weekly Shonen Jump for five years between March 2017 – March 2022 and released a total of 26 volumes. All of the volumes have been published in English by VIZ Media.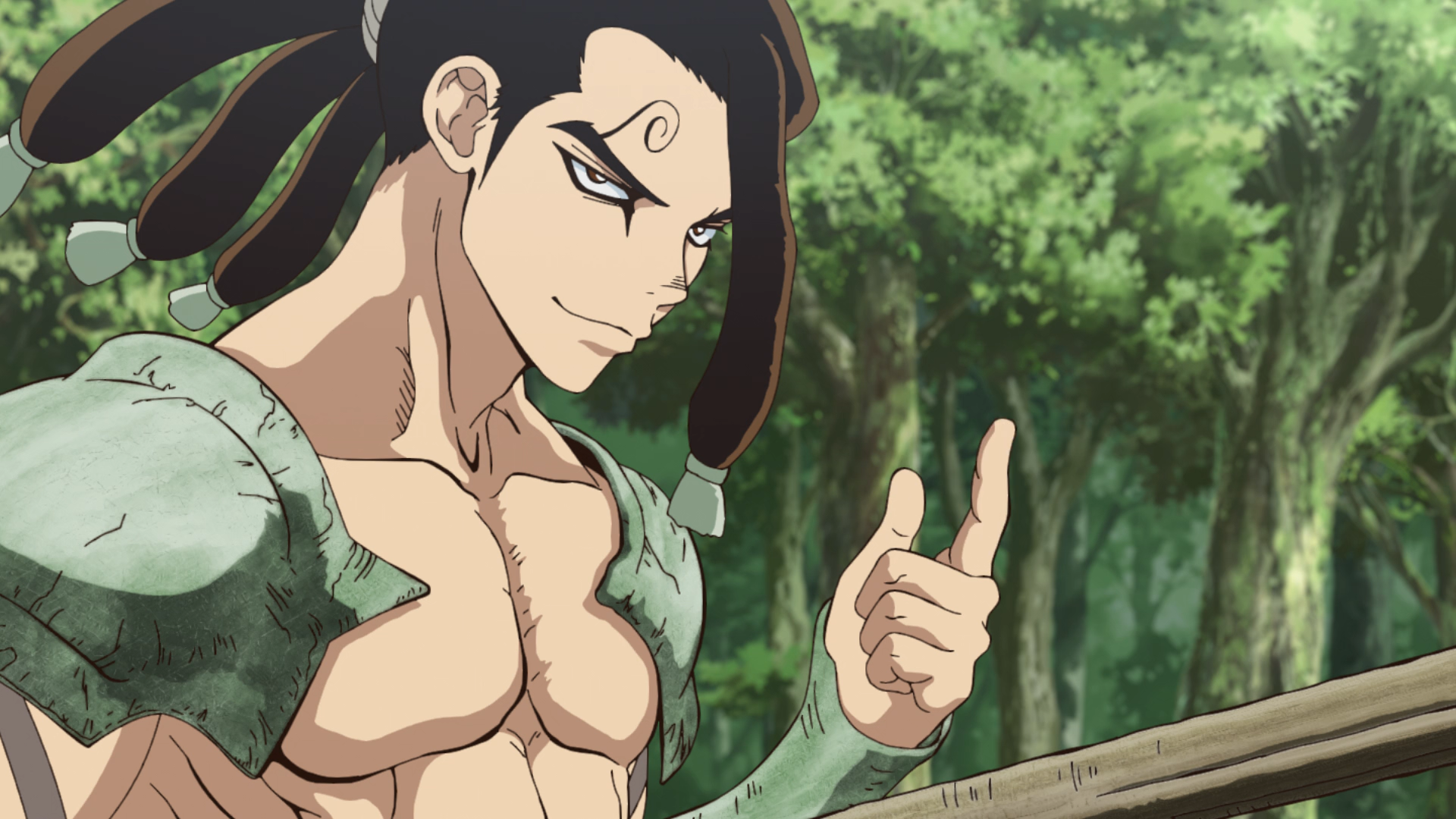 The manga reached 14 million copies in circulation earlier this year. Viz Media describes the Treasure Island arc, beginning with Volume 12, as:
The Kingdom of Science is now in uncharted waters! Motivated to find out the meaning behind the cryptic message they intercepted, Senku and a select few prepare for a long overseas voyage. What they find on the first stop on their journey might provide a clue to the mysterious petrification that ended civilization!
Dr. Stone: New World episode 17 will be released on November 16, 2023.
Source: Official Website, Official X (formerly Twitter)
©Richiro Inagaki, Boichi/Shueisha, Dr. STONE Production Committee
The post Dr. Stone: New World Episode 17 Preview Reveals Intense Fight Against Ibara appeared first on Anime Corner.
from Anime News News - Anime Corner https://ift.tt/jpm26eD