Shinmai Ossan Bokensha, Saikyo Party ni Shinu Hodo Kitaerarete Muteki ni Naru (The Rookie Middle-Aged Adventurer Was Trained to Death by the Most Powerful Party to Become Invincible) anime has revealed the first visual and trailer ahead of its 2024 release date. Yumeta Company will be in charge of the animation production, and you can watch the first trailer:
Takuya Sato voices the protagonist Rick Gladiator, and the rest of the cast includes Kenta Miyake, Saori Onishi, Toshiyuki Toyonaga and Misaki Kuno. Also check out the visual: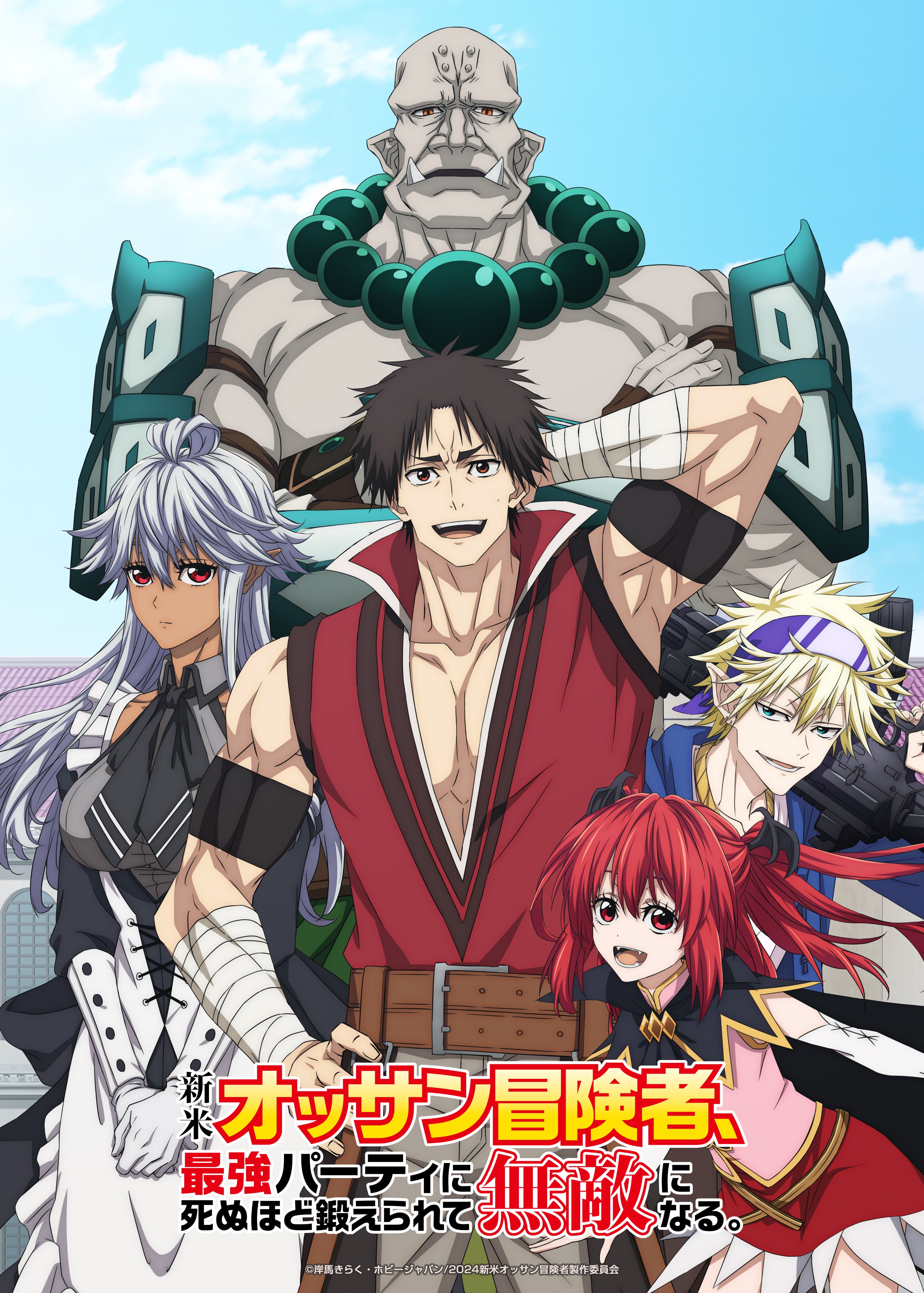 "It doesn't matter what you do……. I don't care how old you are, you can start something new!"
The newest old man aims to become an adventurer!

"If you are going to pursue your dreams, it's best to do it while you are as young as possible."
We all think so. But we just can't give up. There are adults like that somewhere out there.

In a world where becoming an adventurer in one's teens is the norm, Rick Gladiator goes from being a guild clerk to an adventurer after the age of 30.
He has spent unimaginable training days with members of a legendary party of the continent's strongest adventurers, and although he is a new F rank, he possesses combat power on par with the highest rank, S rank!

This is a painful action comedy in which the protagonist continues to pursue his dream against twists and turns, with elite adventurers who try to take him down one after another against the combat power he acquired without even realizing it!
Shinmai Ossan Bokensha, Saikyo Party ni Shinu Hodo Kitaerarete Muteki ni Naru is a Japanese light novel written by Kiraku Kishima and illustrated by Tea. It began serialization online on the Shosetsuka ni Naro website, before moving to the Kakuyomu website in June 2018. It was later acquired by Hobby Japan, who have published twelve volumes since December 2018 under their HJ Novels imprint. There is also a manga adaptation with art by Ken Ogino.

Source: Official Website
©Kiraku Kishima, Hobby Japan / 2024 Shinmai Ossan Bokensha Production Committee
The post Shinmai Ossan Bokensha Anime Reveals New Visual and Trailer, Premieres in 2024 appeared first on Anime Corner.
from Anime News News - Anime Corner https://ift.tt/yPc0klN