The Dead Mount Death Play anime has released a new trailer ahead of the airing of its second cour on October 9. Geek Toys is animating the series, with Yoshihiro Satsuma, who Manabu Ono as the director.
The first cour of the anime aired from April 11 to June 27 this year for 12 episodes. Takaharu Ookuma and Yoshiki Kitai served as assistant directors, while Hisashi Abe did character designs. The cast for the anime includes:
Inori Minase as Misaki Sakimiya
Yuki Sakakihara as Polka Shinoyama
Haruka Shiraishi as Saki Aikawa
Rumi Ookubo as Izuna Ajijo
Nobuhiko Okamoto as Kozaburo Arase
Ikumi Hasegawa as Koryuto Ichonase
Atsumi Tanezaki as Risa Kuraki
Yuma Uchida as Takumi Kuruya
Misato Fukuen as Xiaoyu Lei
Kazuhiro Yamaji as Rosan Shinoyama
You Taichi as Saya Shinoyama
Takuya Eguchi as Tsubaki Yuwanome
Dead Mount Death Play is based on a manga series by Ryogo Narita with art from Shinta Fujimoto. The manga has been serialized in Square Enix's bimonthly magazine Young Gangan since October 2017. There are currently 11 volumes out.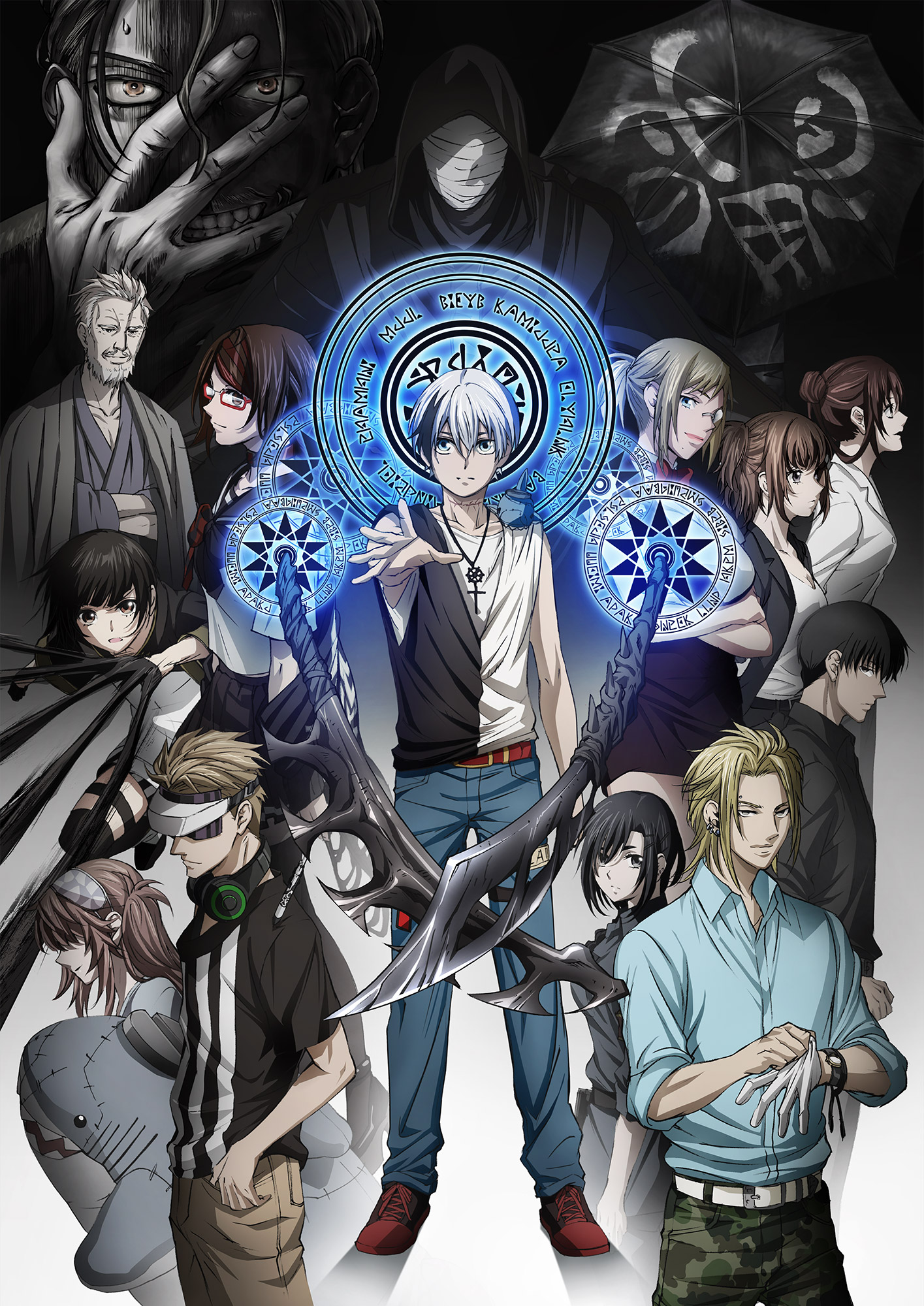 Yen Press licensed the manga for English release and published eight volumes as of September 2022. The official website describes the plot of the first volume as:
It's a showdown for the ages as the legendary hero takes on the corpse god necromancer, but when the dust settles, something isn't quite right… In the final moments of their epic confrontation, the corpse god's final gambit shot was wholly unexpected — reincarnation magic! Across space and time, a boy named Polka Shinoyama awakens feeling…not quite himself…… Who could've expected that the climactic battle between good and evil would turn out like this??
Source: Official Website
© Ryogo Narita, Shinta Fujimoto / Square Enix, "Dead Mount Death Play" Production Committee