The previously announced Totto-Chan: The Little Girl at the Window anime film revealed additional cast members. Studio Shin-Ei is animating the film, which premieres December 8, under the direction of Shinnosuke Yakuwa, who is also writing the script.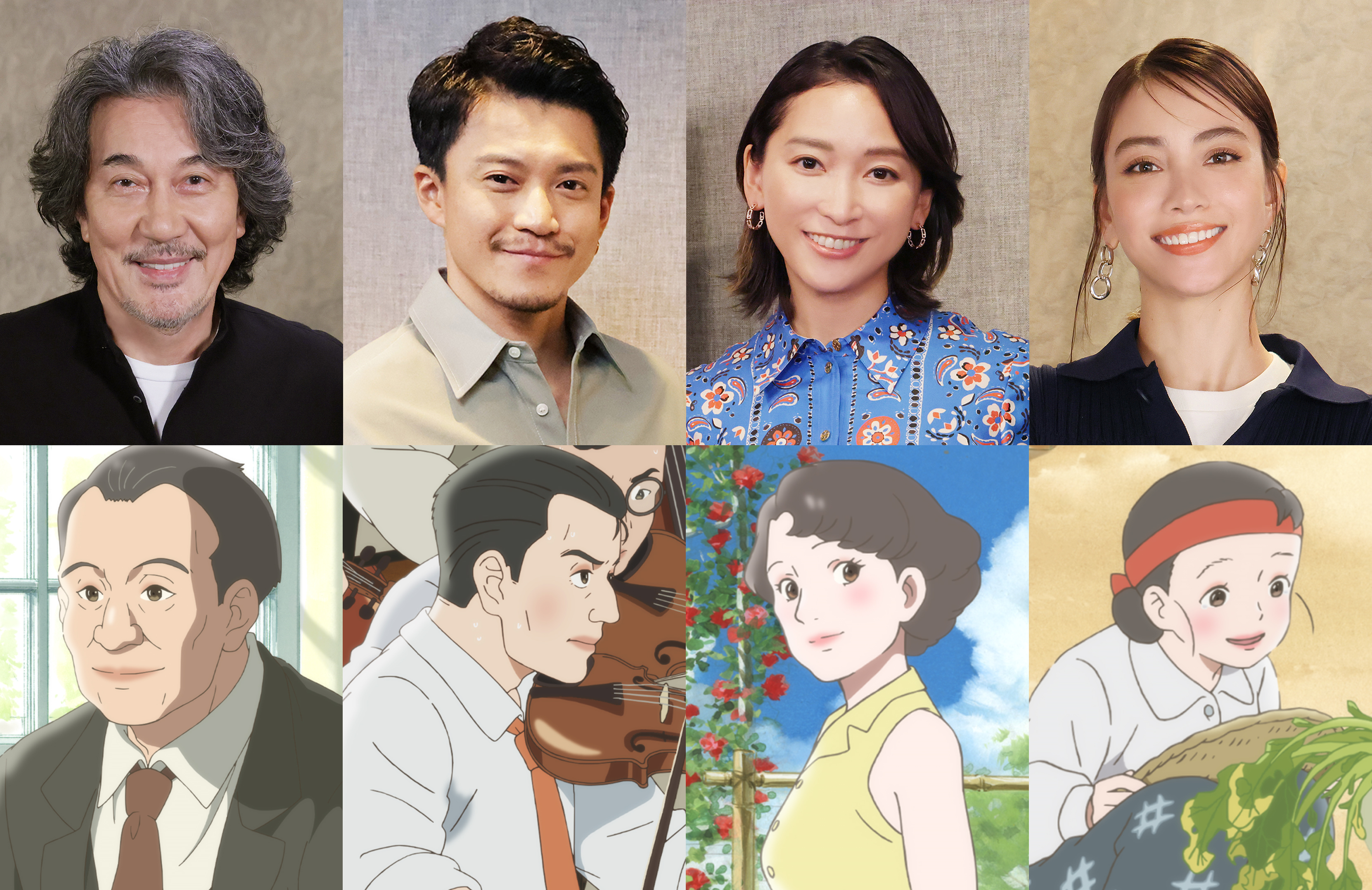 The additional cast includes Koji Yakusho as Mr. Kobayashi, Shun Oguri, and Anne Watanabe as Totto-chan's parents, and Karen Takizawa as Miss Oishi. It has been previously announced that a 7-year-old child actress Ririana Oono is voicing the main character Totto-chan. Shizue Kaneko is doing the character designs, Yuuji Nomi on the music, and Yosuke Suzuki as the scriptwriting assistant.
Totto-Chan: The Little Girl at the Window is an autobiographical memoir of the Japanese TV personality Tetsuko Kuroyanagi, which was first published by Kodansha Publishers in 1981. It got an English translation in 1984 by Dorothy Britton. The memoir recollects Kuroyanagi's experience during World War II, and how she got her education from a school hosted in old railroad cars, founded by Sosaku Kobayashi.
Outside of her work as a TV personality, Kuroyanagi is also known for her charitable work, mainly for her Totto Foundation. Said entity, named aptly after the main persona of her memoir, professionally trains deaf actors and brings the art of theater to the deaf community. For her actions, she was appointed as a Goodwill Ambassador for UNICEF in 1984, the very first woman in Asia to hold this title. She later published a sequel titled Totto-chan's Children, wherein she details her experiences as an ambassador for UNICEF.
Source: Official Website
©Tetsuko Kuroyanagi / 2023 "Totto-chan: The Little Girl at the Window" Film Partners
The post Totto-Chan: The Little Girl at the Window Anime Film Gets Additional Cast appeared first on Anime Corner.
from Anime News News - Anime Corner https://ift.tt/sw3qomx