GKIDS has revealed an introductory teaser video for Studio Ghibli's latest film The Boy and The Heron, which is set to premiere at the 2023 Toronto International Film Festival (TIFF) on September 7. The English-language teaser trailer will be revealed on September 6.
It is worth noting that The Boy and The Heron, directed by Hayao Miyazaki, debuted with no footage or trailers before its Japan theatrical premiere on July 14. Despite little marketing efforts for the film, it earned $13.2 (1.83 billion yen) from July 14 to July 17, according to data from Comscore as reported by The Hollywood Reporter.
Following its international premiere at the TIFF 2023, the film will be making its next debut in the US at the 61st New York Film Festival, which will run from September 29 to October 15. Europe will get the chance to watch it for the first time on September 22 at the 71st San Sebastian Festival in Spain. GKIDS has also licensed the film for theatrical release later this fall.
The Boy and The Heron is produced by Toshio Suzuki, and with music by Joe Hisashi. Kenshi Yonezu performed the film's theme song titled "Spinning Globe." The cast for the anime film includes:
Soma Santoki as Mahito
Masaki Suda as the Blue Heron/Heron Man
Ko Shibasaki as Kiriko
Aimyon as Himi
Yoshino Kimura as Natusko
Takuya Kimura as Shoichi
Shinobu Otake as Aiko
Keiko Takeshita as Izumi
Jun Fubuki as Utako
Sawako Agawa as Eriko
Karen Takizawa as Warawara
Jun Kunimura as the Great King of the Parrots
Kaoru Kobayashi as the Old Pelican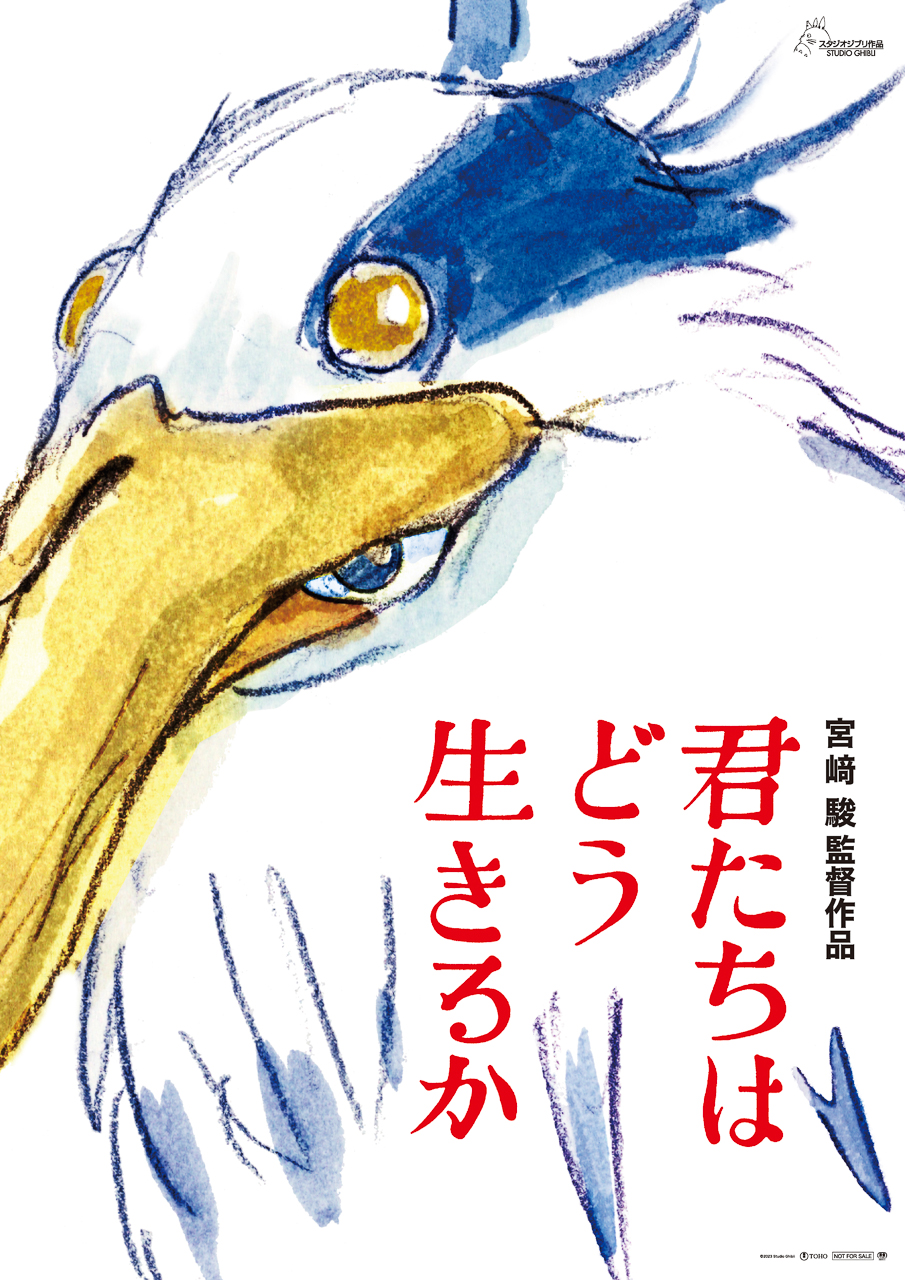 The official Japanese title can be translated as How Do You Live and shares the name with a novel by Yoshino Genzaburo, first published in 1937. The novel was republished in 1945 by Mira-sha Publishers following World War II. Barnes and Noble describe the plot as:
How Do You Live? is narrated in two voices. The first belongs to Copper, fifteen, who after the death of his father must confront inevitable and enormous change, including his own betrayal of his best friend. In between episodes of Copper's emerging story, his uncle writes to him in a journal, sharing knowledge and offering advice on life's big questions as Copper begins to encounter them. Over the course of the story, Copper, like his namesake Copernicus, looks to the stars, and uses his discoveries about the heavens, earth, and human nature to answer the question of how he will live.
Source: Press Release
©2023 Studio Ghibli
The post GKIDS Reveals Teaser Video for Studio Ghibli's The Boy and The Heron appeared first on Anime Corner.
from Anime News Archives - Anime Corner https://ift.tt/x7QIgs4